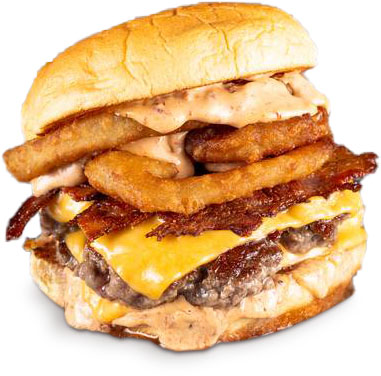 The
Butcher
Three aged beef patties, triple cheese, triple maple smoked bacon, warm buttered potato roll.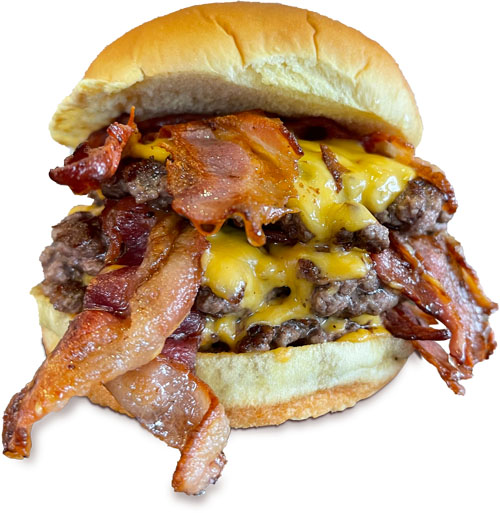 OUR STORY holy chuck is a pioneer in Toronto's burger scene. In such a short period of time since our opening on September 7th 2011, holy chuck has made a huge impact and quite a statement. Our hand rolled patties made of aged high quality steak is ground fresh every hour and has earned our signature burger the holy chuck best burger in Toronto by Joanne Kate's and celebrity chef Massimo Capra to name a few. We have also been rated as one of the top 100 restaurants in Toronto in 2014.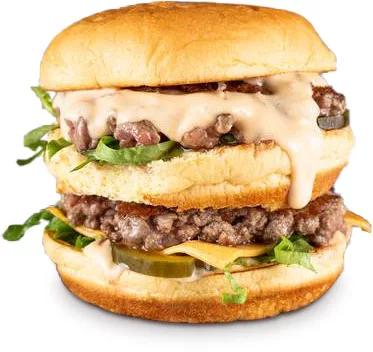 The Big Chuck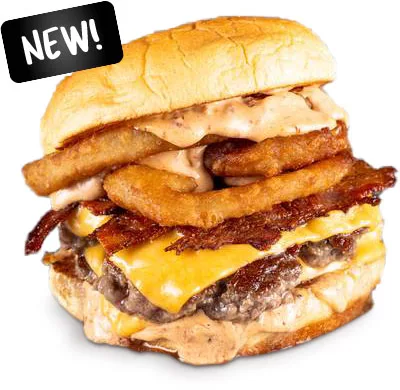 The Big Yianni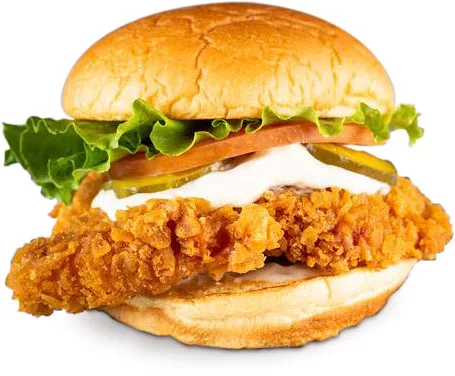 The Holy Cluck
Want to try freshly-ground burgers with quality aged beef?
How about a cool shake, delicious poutine, or just go wild for our desserts!
Rated one of the best burgers in the world in 2015, and still loving it!
Definitely worth the visit! The burger was really good and cooked the way I liked it. Also had a poutine, the portion size was amazing and tasted great. Feta fries were okay but became overwhelming near the end.On the pricey side for Burger and fries but definitely worth it. Can't wait to go again!
Carlivia Braithwaite
I tried double cheese burger and milkshake. Burgers was so yummy and fresh! Perfect cooked. Milkshake also awesome. The have Halal meat option.
MD RAYHANUL ISLAM (Rayhan Shumo)
One of my all-time favorite burger joints in the GTA. Holy Chuck is the place to go when you want to just pig out on a delicious greasy burger. They have a variety of options ranging from a simple cheeseburger to the top notch foie gras burger with black truffle shavings. The staff are friendly and the place has a cozy diner vibe to it. The food is absolutely delicious and prepared right every time. Definitely recommend to any foodie or burger fanatic.
Habib